Semester Tests for MMSBA and MHS students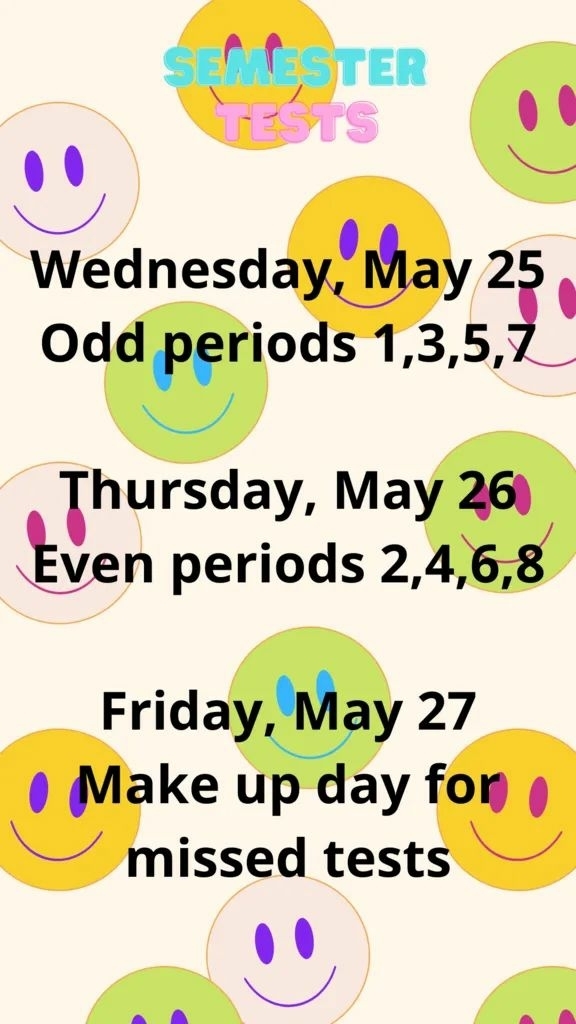 MMSBA Awards Assemblies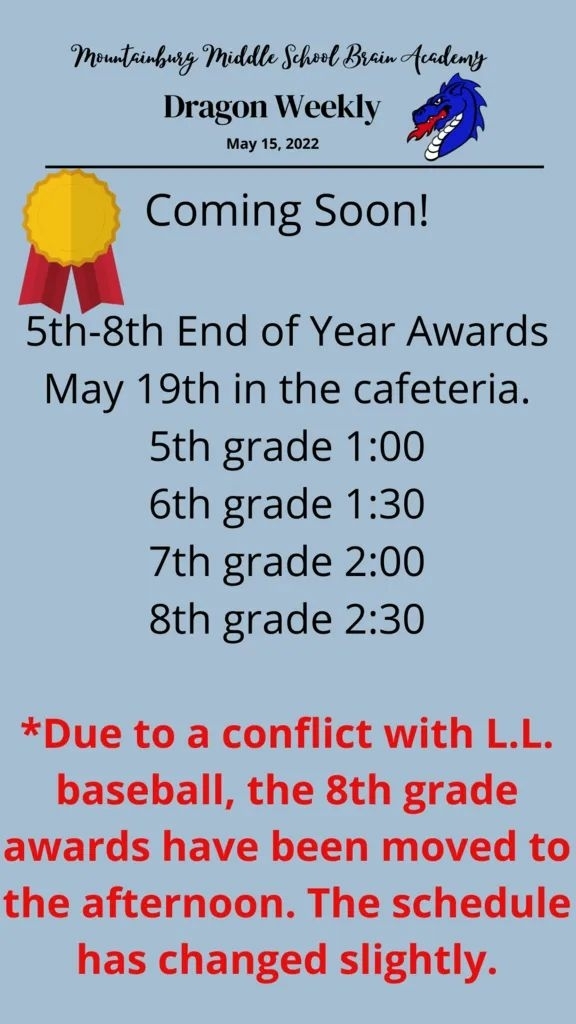 Support the MMSBA PTO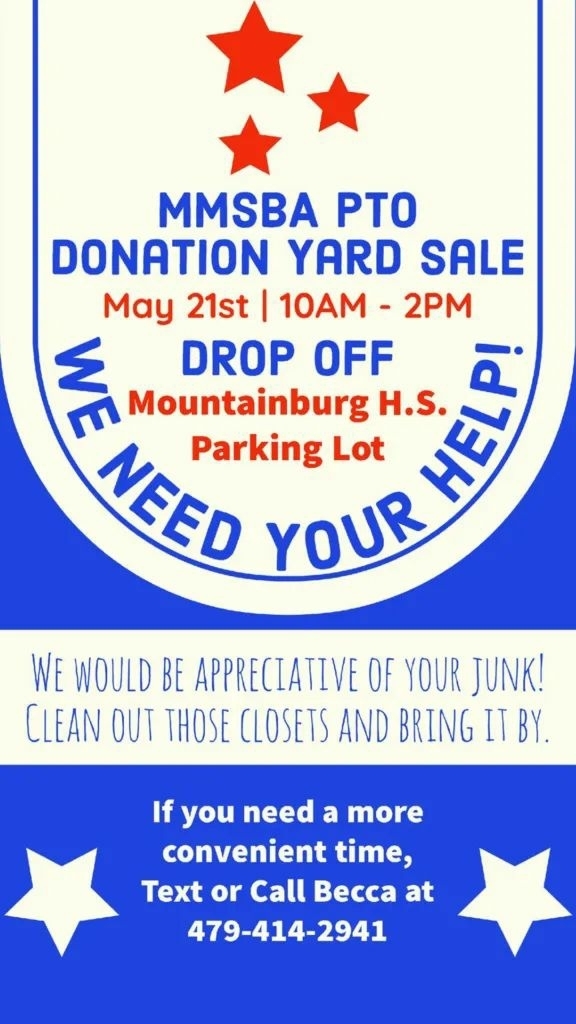 Little Dragons Basketball Camp is quickly approaching. Get your child signed up now! You can pick up a form from any of our offices. Please mark the grade they will be entering in the fall.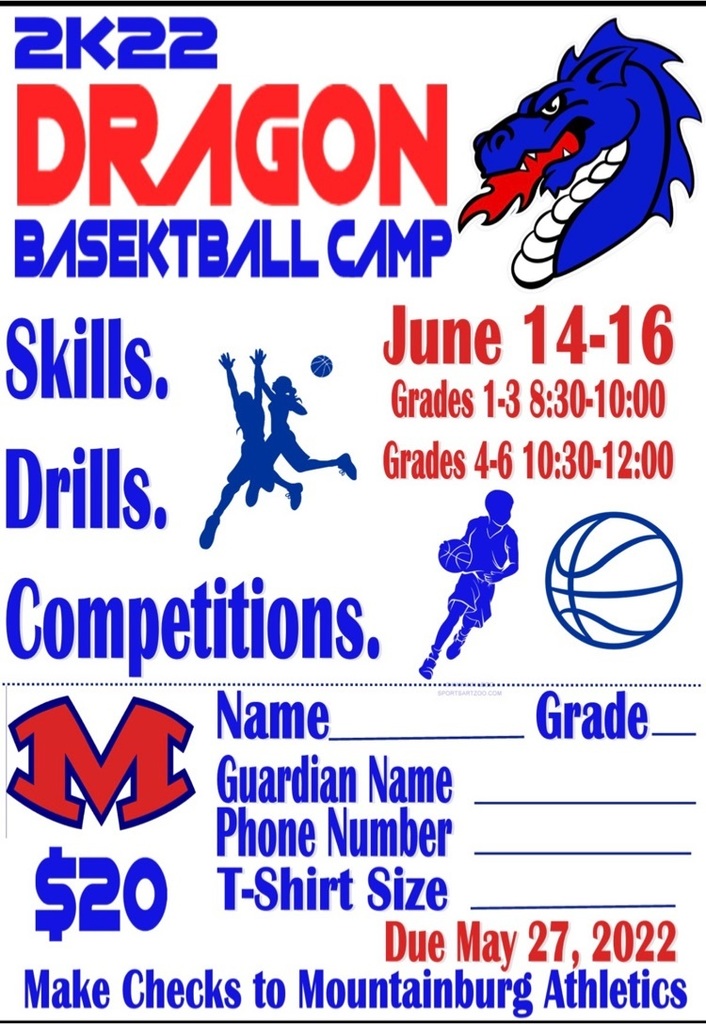 Have a wonderful day Dragons.😊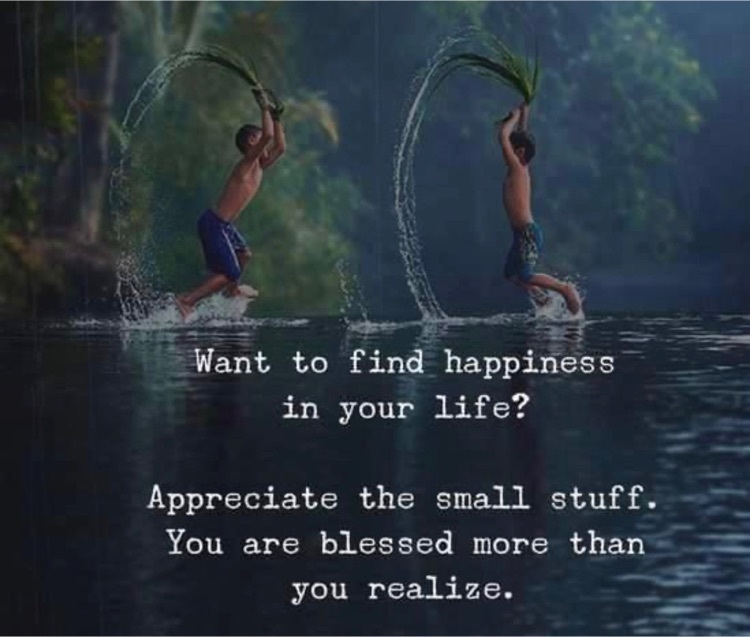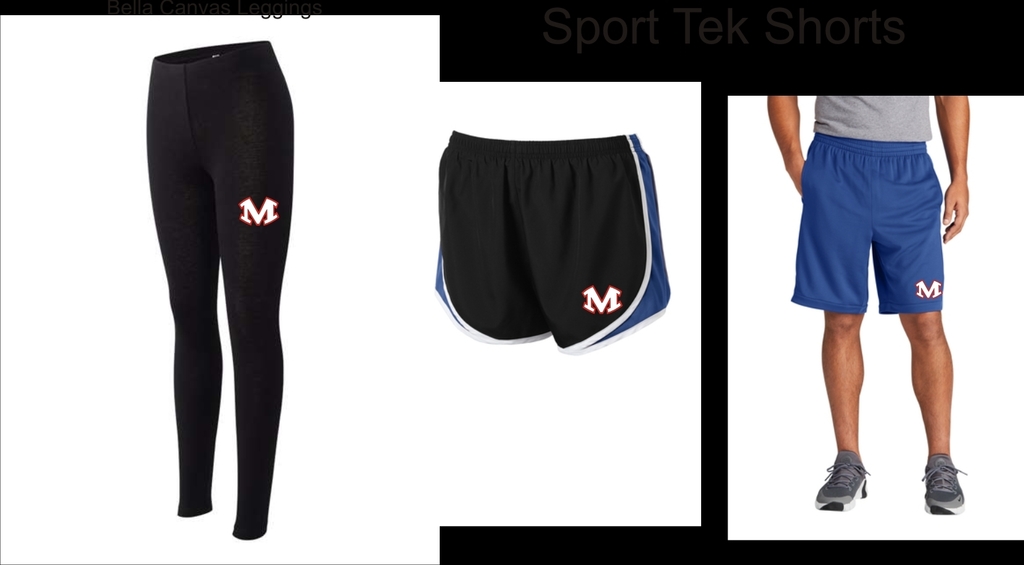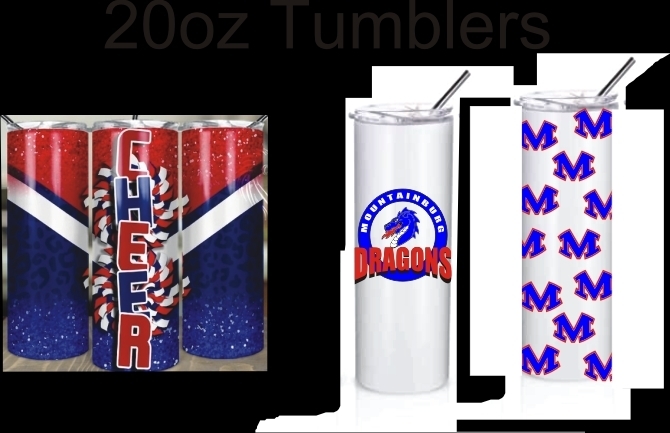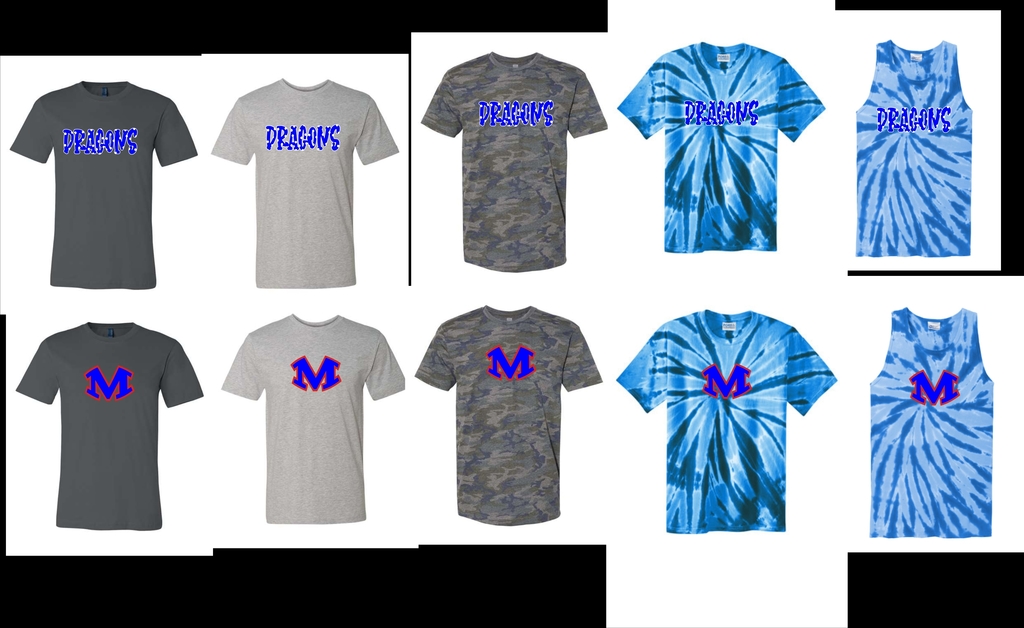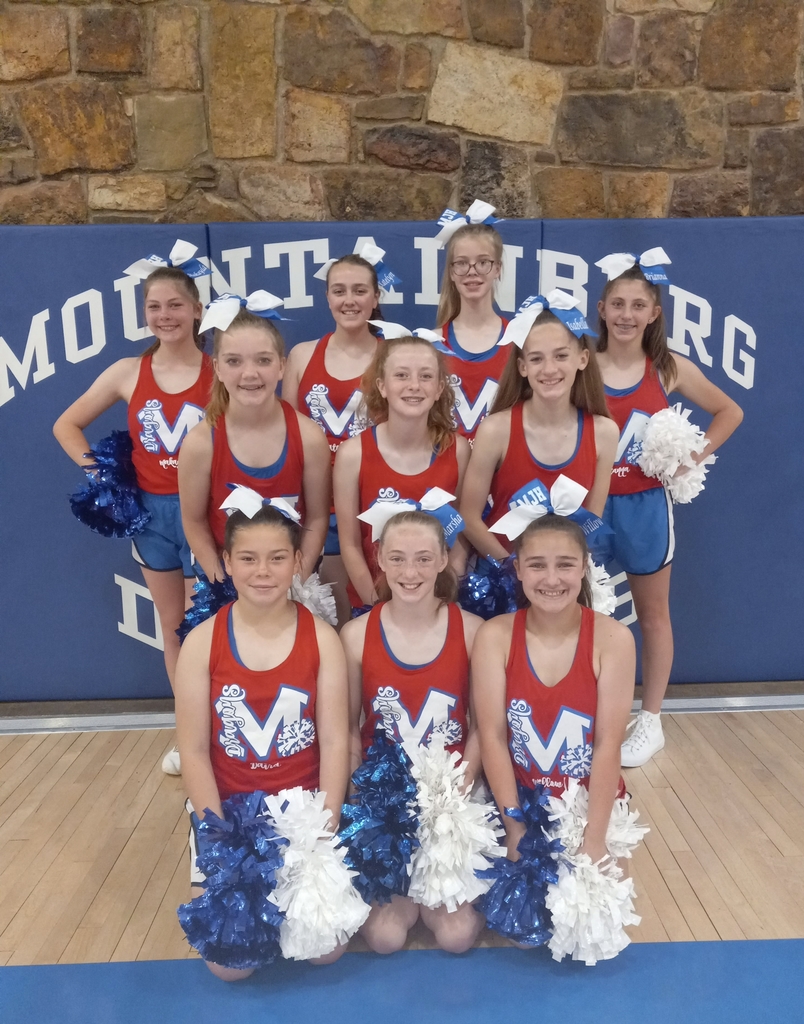 How strong is your team?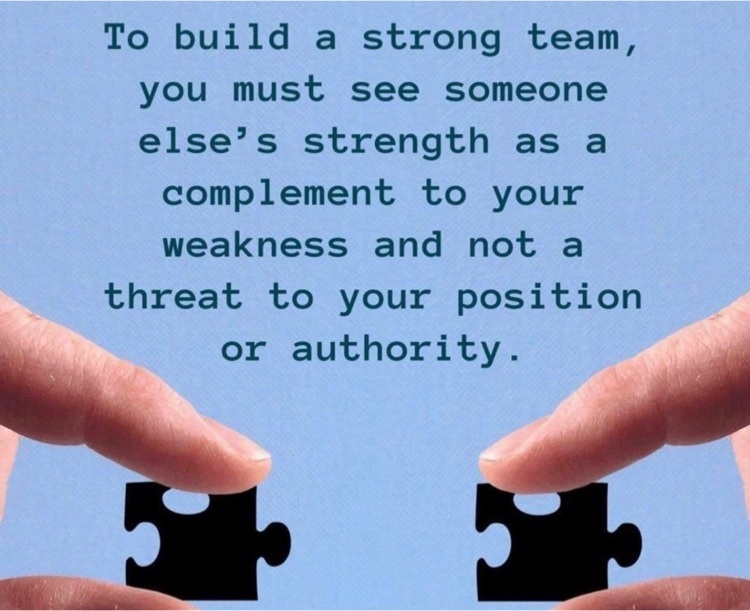 Dragons make sure you don't take the small things for granted today.😊

Support the newly formed MMSBA PTO!

Have you ever dissected a brain???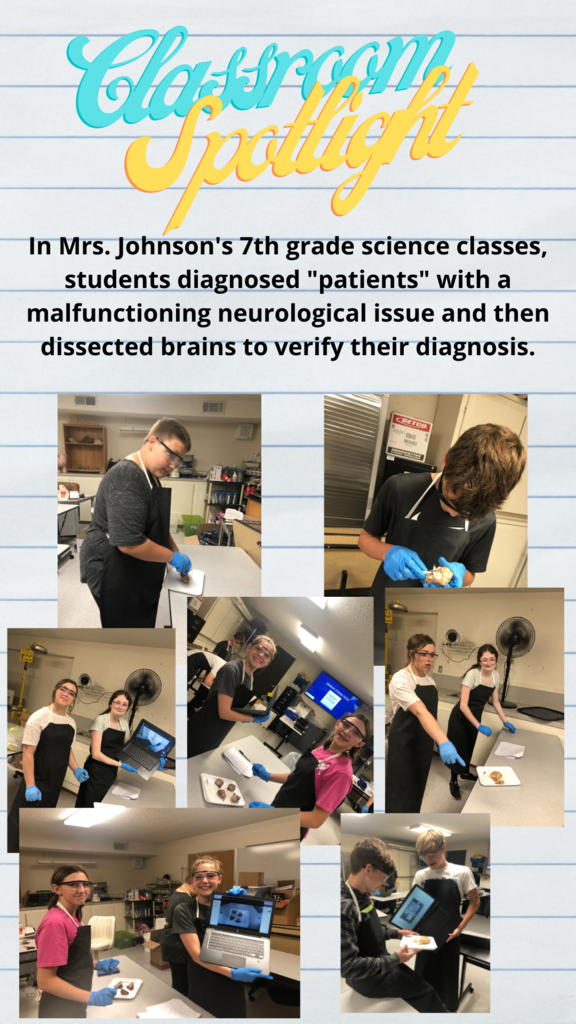 Semester Test Dates for MMSBA and MHS students who will not be exempt. In order to make up a missed test, the student must have a doctor's note.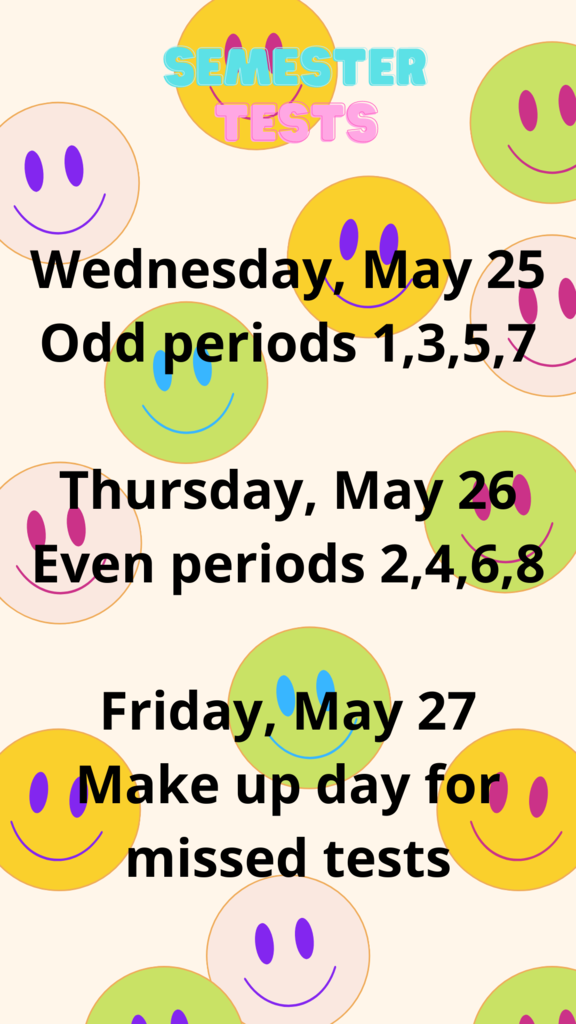 Upcoming Dates at MMSBA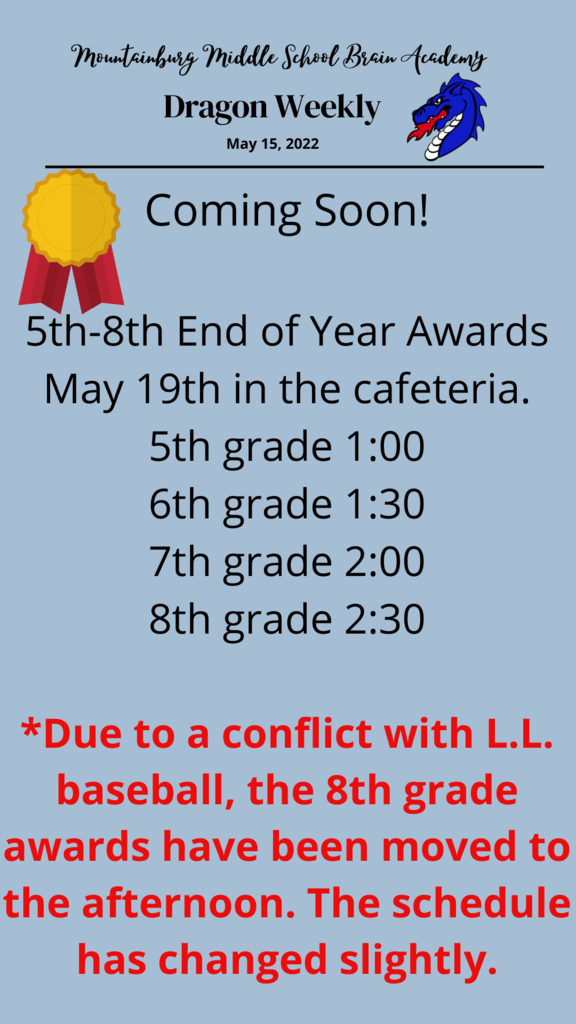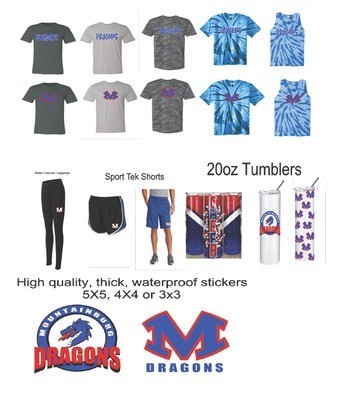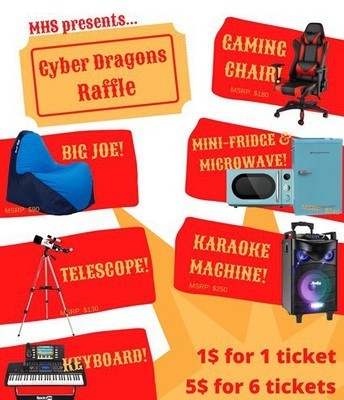 Youth Basketball Camp for students entering 1st - 6th grades. Contact Coach Paige Jones if you have questions:
paige.jones@mountainburg.org
.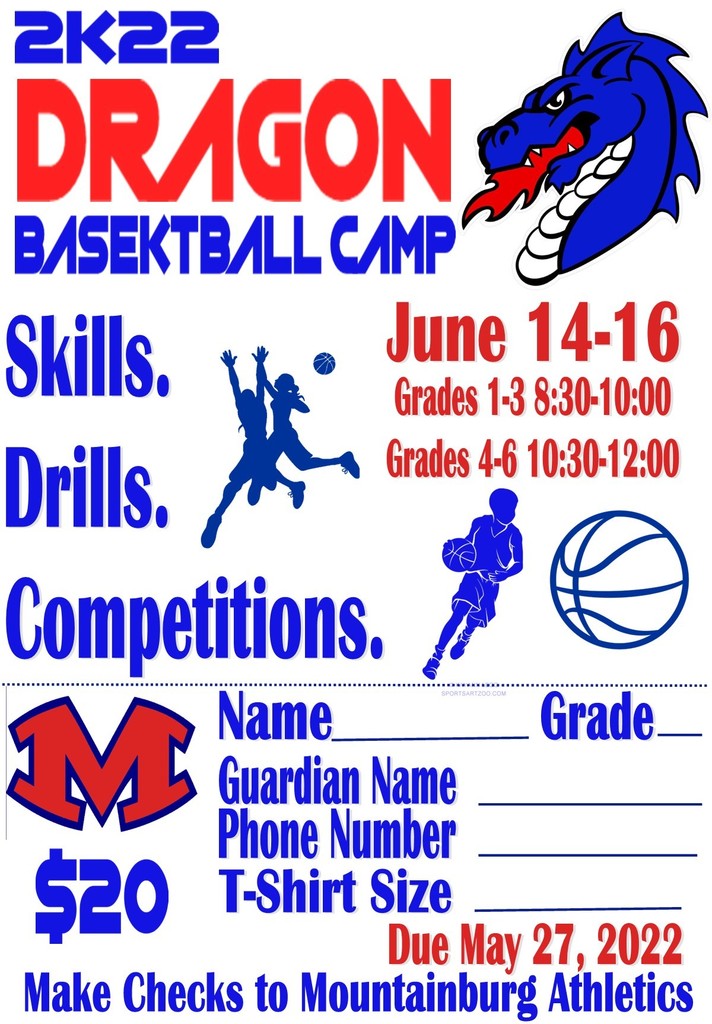 The Boys & Girls Club of the Diamond Hills will be offering a SUMMER PROGRAM free for Mountainburg students! They have received a 21st Century Community Learning Center grant for $150,000 per year for the next three years to serve our students and our community! Summer Program will run from Monday, June 6 through Friday, August 5. Summer Program will be closed the week of July 4-8 Hours are 7:30 AM to 6:00 PM This opportunity provides daycare and activities for students, meals and snacks, and rich activities and programs FREE for 8 weeks! Summer Program will offer a number of academic enrichment activities supporting literacy, math, and STEM: Power Hour, DIY STEM, Project Learn, Tutoring Enrichment activities offered will include: Triple Play Daily Challenges, Healthy Habits, Body Components, Play Breaks, Be a Star, Kindness Club, Good Deeds Club, Career Launch, Hour of Code, Junior Staff, Smart Girls, Life Skills Classes, Art Club, Band Club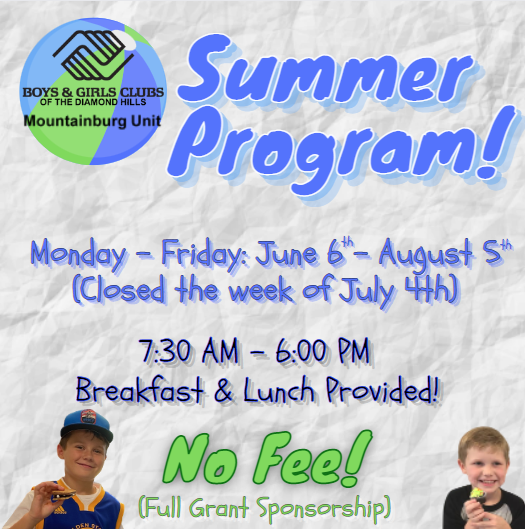 It is Graduation Week! The Class of 2022 will graduate on Friday, May 20, 7:30 PM, Dragon Stadium.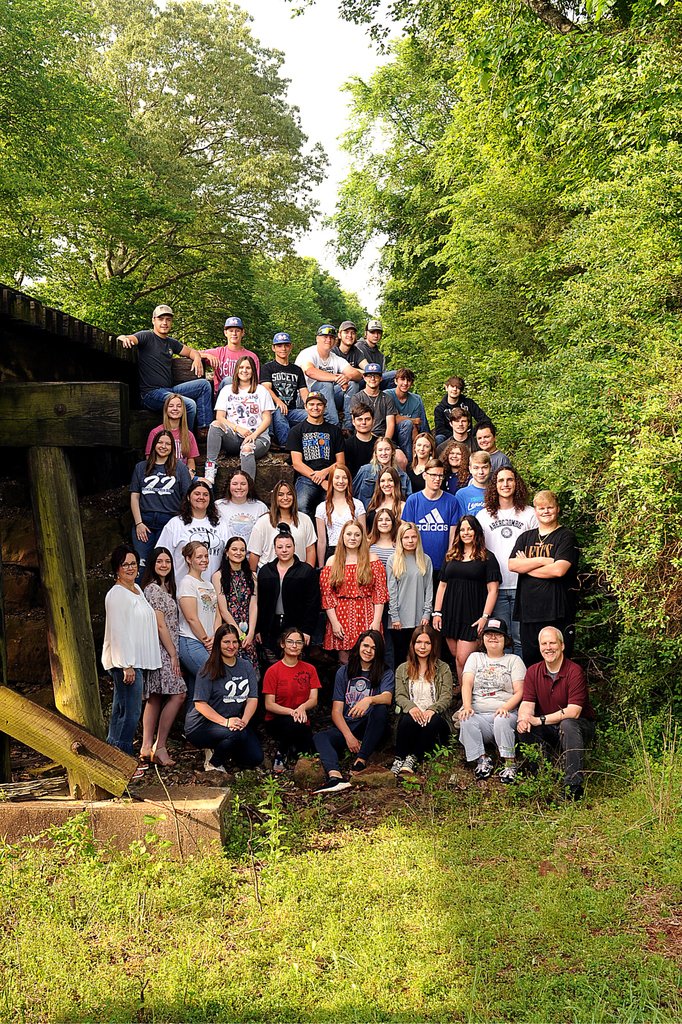 Join the Team at Mountainburg Schools!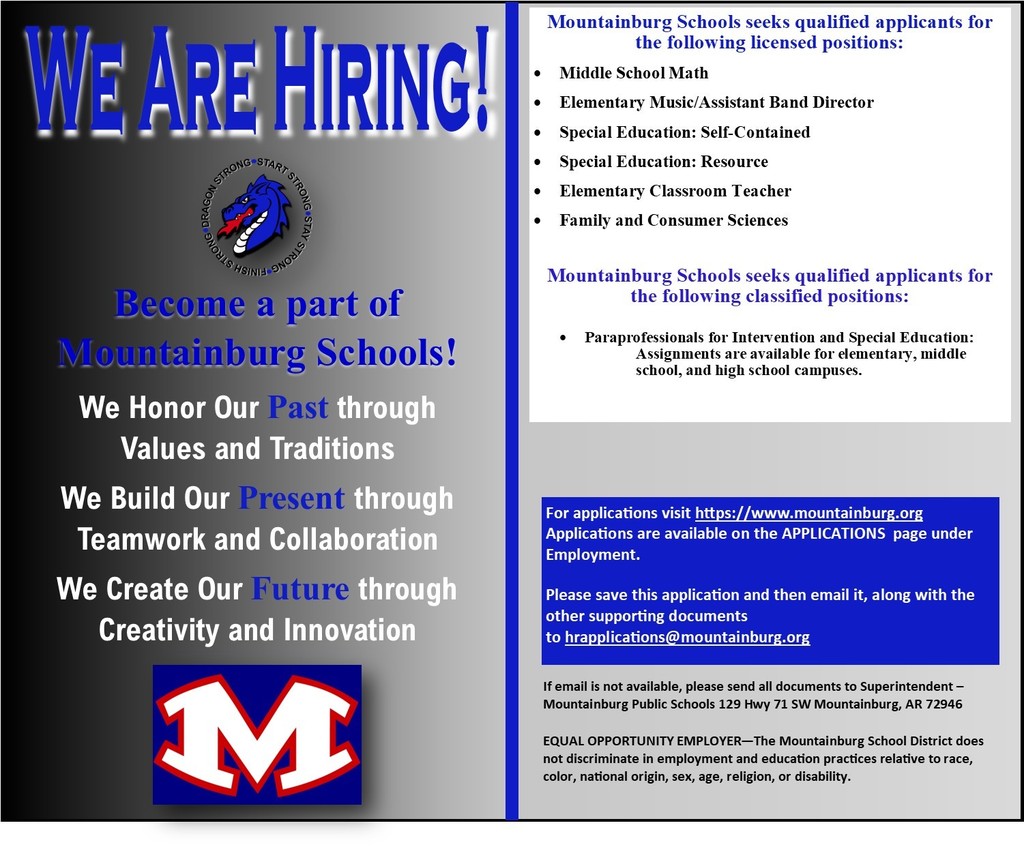 MES Super Heros!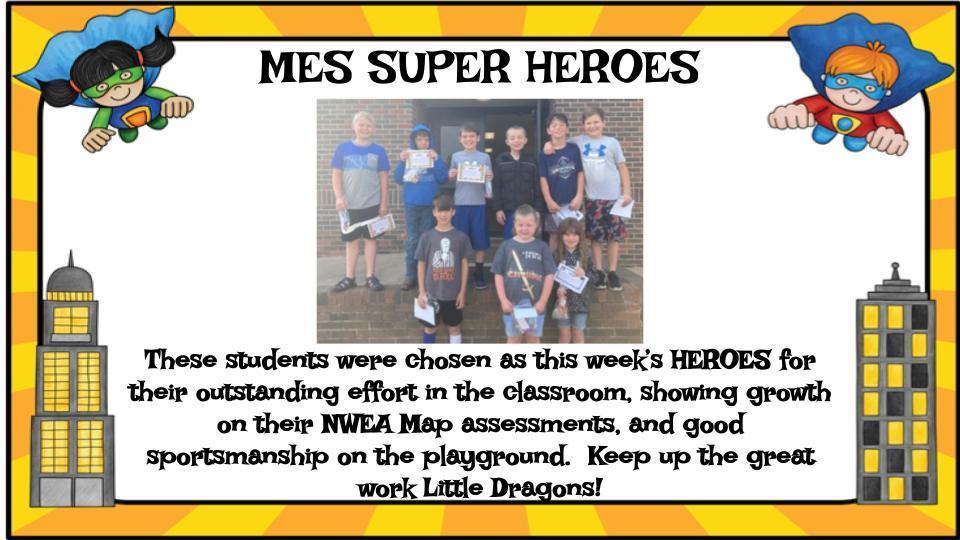 On Thursday, May 12, the Class of 2022 walked through the halls of MES one last time as students at Mountainburg Schools. Thank you Randy Burrough for getting this video.
https://youtu.be/0C5LMMByZC8