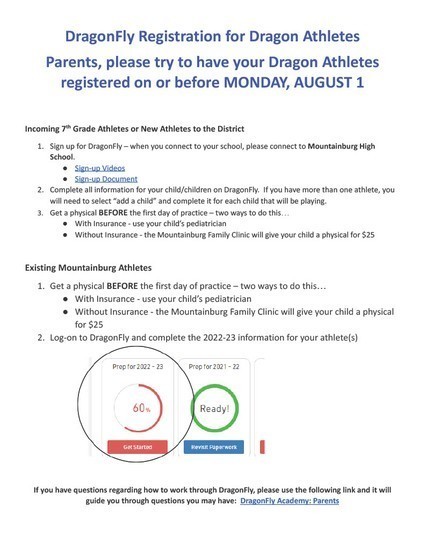 REMINDER to parents of Dragon athletes entering grades 7th - 12th:
We encourage athletes to get their physicals and to be registered on DragonFly on or before August 1. This will ensure that your athlete does not miss out on participating in their chosen sport.
Link to DragonFly: https://www.dragonflymax.com/p...
Link to Tutorials: https://www.dragonflymax.com/a...
Please email Coach Dean if you have any questions - zach.dean@mountainburg.org.