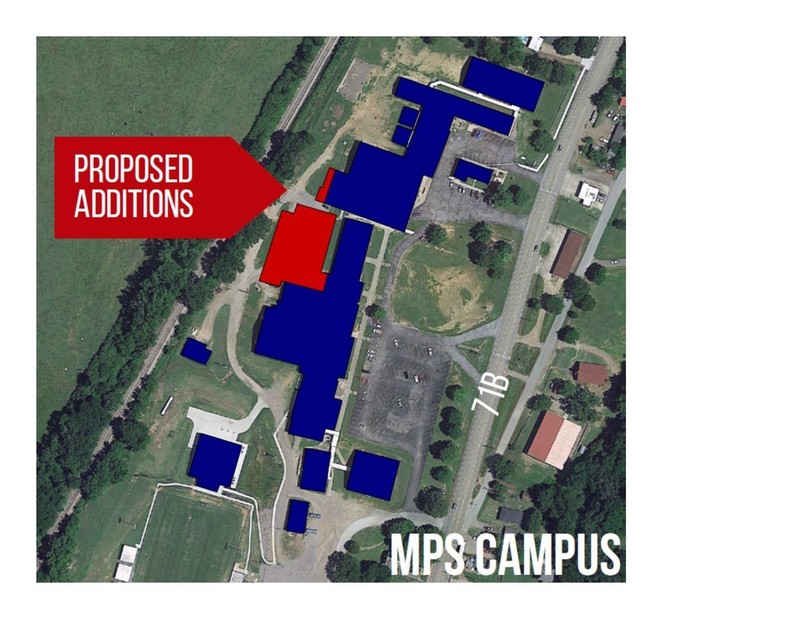 Dear Dragon Community,
I am excited to share a vision for the future of our schools. After a thorough process of needs assessment, faculty, staff, and community input, and work with the Education Department's facilities division, architects, and construction managers, the District has developed a proposed facilities construction and renovation project.
The Mountainburg Board of Education approved motions in January to approve a proposed millage election to be on the ballot for voters on May 18, 2021. The District is requesting to extend the existing 14.1 mills through 2051, and 4.9 new debt mills through 2051. The new millage will be 44.0 mills.
If approved, the district will construct a new all-purpose arena including a gymnasium, band room, and stage, as well as renovating the Middle School/High School cafeteria, and constructing, refurbishing, remodeling and equipping other school facilities.
Details about school needs, the proposed projects, and millage information are provided below. We will also offer many public meetings and virtual meetings to share information and address questions.
It is a promising and exciting time as we plan to address present and future needs, the future of our schools, and for future generations of Dragons.
For more details, please review this newsletter: https://www.smore.com/49drg
Sincerely,
Dr. Debbie Atwell
Superintendent