Miss Mountainburg Pageants
Founded in 1992, the Miss Mountainburg Pageant is a fundraiser for the senior class to help fund the Jr/Sr Prom. Since then a Miss Mountainburg Scholarship has been established. Currently, over $1000 is awarded each year. The Miss Mountainburg Youth pageant was established to help fund the scholarship and awards.
The ability to ace an interview is vital to lifetime success. There is no one more prepared for job interviews later in life than a well-prepped pageant contestant. The most basic skills are to be able to project the best of your personality and ooze confidence even in any unexpected situation.
Eligibility:
1. Contestants must have been enrolled and attended as a Freshman, Sophomore, Junior, or Senior at Mountainburg High School the semester prior to the pageant.
2. Must have a 2.5 GPA the fall semester prior to the pageant.
3.Must have a signed drug testing form on file in the high school office.
4. Must not receive a referral, be placed in ISD, suspended, or expelled from the time of pageant registration through the end of the pageant.
Youth Pageants
Wee Miss Mountainburg - PreK

Tiny Miss - Kindergarten

Princess - 1st and 2nd Grades

Little Miss Mountainburg - 3rd and 4th Grades

Junior Miss Mountainburg - 5th and 6th Grades

Teen Miss Mountainburg - 7th and 8th Grades
The Miss Mountainburg Youth and Miss Pageants take place on the high school campus each year in March. Registration and paperwork are made available on each campus prior to the entry deadline.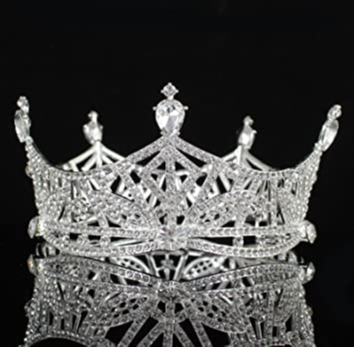 Pageant Coordinator
Misty Christian
479-369-4506
misty.christian@mountainburg.org