"Life is a stage, so give your best performance!" Theatre is a mainstay of cultures around the world. While the theatre arts primarily focus on entertainment, the benefits of acting skills are used throughout life in public speaking, interviews, social interactions, teaching, and much more!
While working in Theatre class or Drama Club students develop essential skills not just for entertainment, but for life. Actors/Actresses (Thespians) have the opportunity to develop talents in directing, producing, acting, and technical theatre. Along the way students will be able to grow in leadership roles, self-confidence, and body language.
Theatre 1 and 2 are full year fine art credit courses available to any high school student 9-12. Drama Club is an extracurricular offered to any student 9-12 who is interested in the theatre arts. Theatre classes and Drama club collaborate on many projects including, stage performances, short films, pep rally skits, morning announcements, and improvisation. Students interested in Theatre and Drama Club should contact Mr. Merritt.
All theatre arts are directed by Mr. Evan Merritt a Mountainburg Theatre Alumni.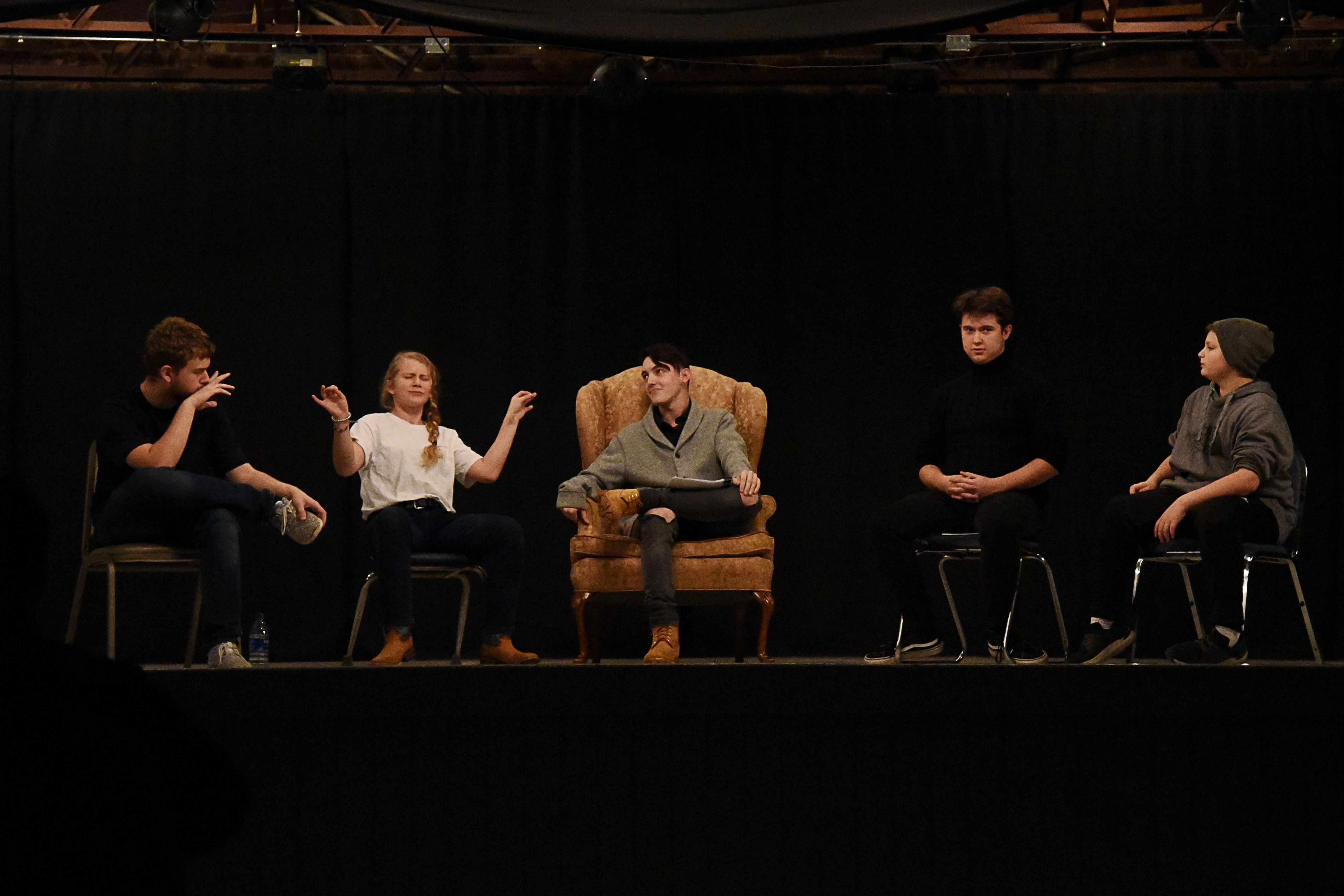 For more information please contact
Mr. Merritt
evan.merritt@mountainburg.org